Frequently asked questions
What is BMP Network?
---
We are business leaders in the real estate industry who maximize technology to work for us. A team of real estate agents who live in pursuit toward the next version of our selves and our business together. We are not just a "real estate team". We are a complete business set out to dominate and disrupt the industry as a whole. BMP Network is a partnership of agents who all align in our beliefs, desires, goals, vision, mission and our appreciations.
---
What does BMP stand for?
---
BMP /ˈb,m,p/ noun Our name stands for who we are, (BMP) Build Motivate Prosper. Together we are Building an extraordinary business, Motivating ourselves and each other, creating Prosperous lifestyles. Network /ˈnetˌwərk/ noun A group or system of interconnected people or things. "a trade network" synonyms: system, complex, nexus, web, webwork "a network of friends"
---
What makes BMP Network different from other "teams"?
---
The top 5 things that set our team apart from other "teams":
Custom technology developed to leverage tasks, reminders, and follow-up. Making you look like a rock star and empowering you to live a better life.
The BMP Network is a partnership opportunity, not a passengership.
Instantly have the tools of top Mega Agents and be a Sales Agent not a "Buyers Agent".
Additional income opportunity through recruiting/growth.
Our team vibe/culture.
Culture is the predetermined way of how we treat eachother. We don't just say "culture" we describe it in depth:
I believe in order to have success on a high level we must align in our beliefs, desires, goals, vision and our appreciations. Below is the definition of our team name, our beliefs and what culture means to us.

Our Beliefs:
Together is better, alone sucks
Finding the best in everyone
Mastery is in the daily process, not in the end result
Never lower your standards
Create outstanding value



Always showing up
Culture:
We believe in always doing the right thing. Win win or no deal. We believe in doing whatever it takes to go above and beyond what anyone else could ever expect of us. To under promise and over deliver in all activities. Our goal is to out produce each other in the amount of value we bring to one another's lives & business. No one nor one thing can break or stand in our way because the depth of our trust and care for each others lives is stronger than all else. We choose to live in pursuit of the next version of ourselves and to the next level in business. We will never settle or lower our standards to appease anyone. Our actions show it and our results prove it. - BMP Network
---
How do team splits work?
---
A split is what you pay a brokerage to work there as a licensed sales agent and conduct business. We do not do "splits". We invest into our agent partners consistently and our agent partners invest back into our business consistently. Together we create a massive business and continue to grow a partnership. See our "About Us" page and read the portion on Gary Keller's book MREA. We supplied screenshots of what the average top producing agents net income was after they invested back into their business when he wrote the book. Want to learn more about our investment into you and your investment into our business? Apply today and set up an interview were we can discuss more to see if we are a good fit to do business in partnership.
---
Team Split VS Office Split
---
As noted above, a split is what you pay a brokerage in order to conduct business as a licensed sales agent. A team split only exists when you are entering a passengership team with little to no value and/or a lot of value to grow the team leader and competing agent. As a single agent, you will always find there are office splits AND an investment into your business. This investment is limited by your production and according to the MREA is usually 60% of your income. The BMP Network offers a partnership, not a passengership. Our partnership agreement includes a large investment from a massive business. Instantly giving you all the tools, technology, training, systems and resources that top mega agents have. Your investment back into the business is risk free per closing. And our partnership agreement allows you to have a higer net income than the average agent. Rather than search for splits, search for value. Search for opporunity. Search for the fastest way to create the best business for you and your family.
---
How quickly on average will I receive my first income?
---
This question is commonly asked but can never be answered. The only way to have guarentted success and to "cut time", is by taking massive consistent action in the right direction, with the right tools, and the right systems. Follow a proven business model and stick to the model. Cut out all distractions and noise from outside. With that in mind, the average new agent should allow 3-6 months of reserves in order to start receiving commission checks steadily. This time frame can be cut down dramatically depending on your commitment level and the level of action you take.
---
How many homes do BMP Network agents close on average?
---
Our full-time agents who have developed a skill in sales have closed 3-4 times the average single agent. In some cases we have had several extremely commited agent partners close 10+ times the average single agent. Your only limit is the person looking at you in the mirror.
---
What should I avoid as a new real estate agent?
---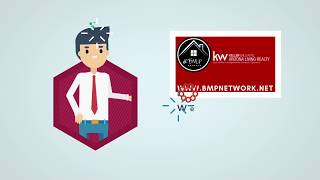 ---
Why would a successful agent join BMP Network?
---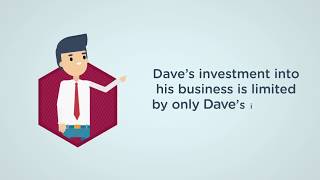 ---
---